Socialize like a homeschooler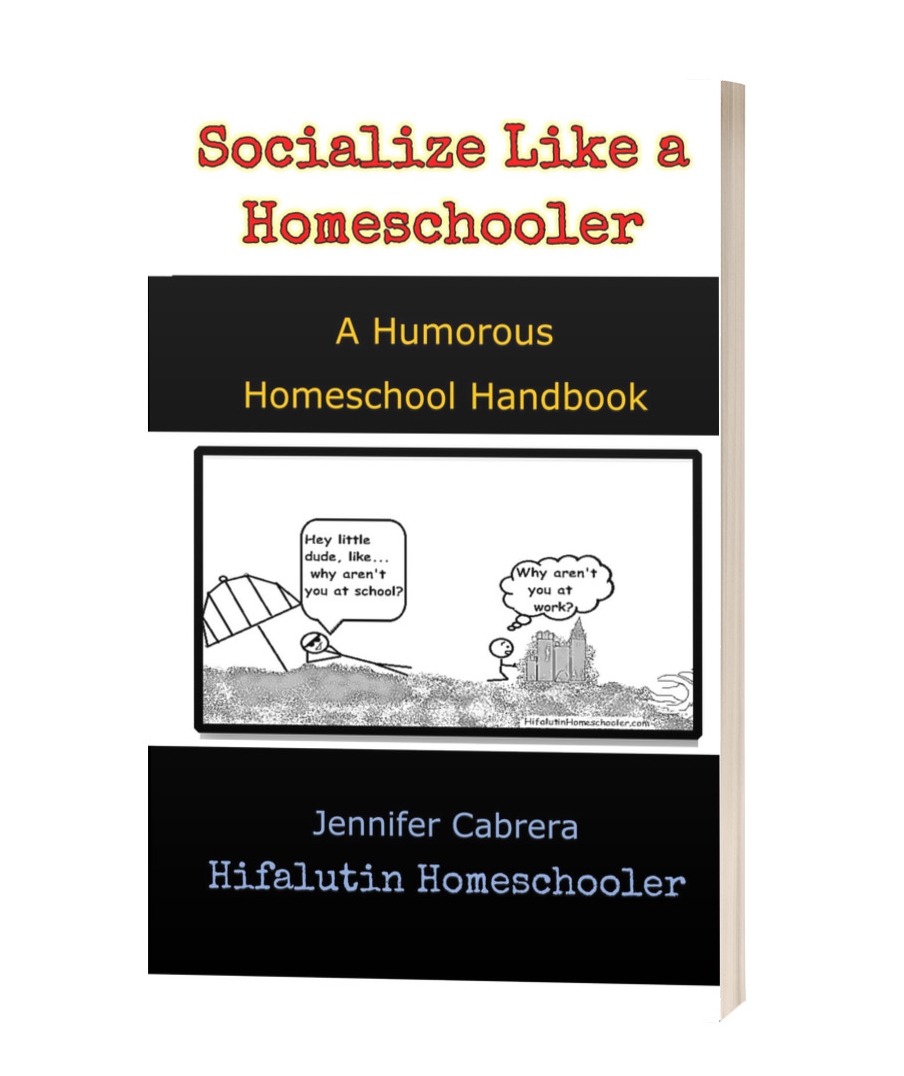 A Humorous Homeschool Handbook
Laugh out loud fun for the whole family!  Goes perfectly with a cup of coffee and a sense of humor!
"100 Homeschool Manners"
hilarious unprofessional advice
inspirational insights into life as a homeschooler
and many more laughs!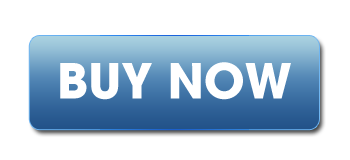 REVOLTING WRITING For Boys …and Girls Who Dare!
A Writing, Vocabulary, and Illustration Journal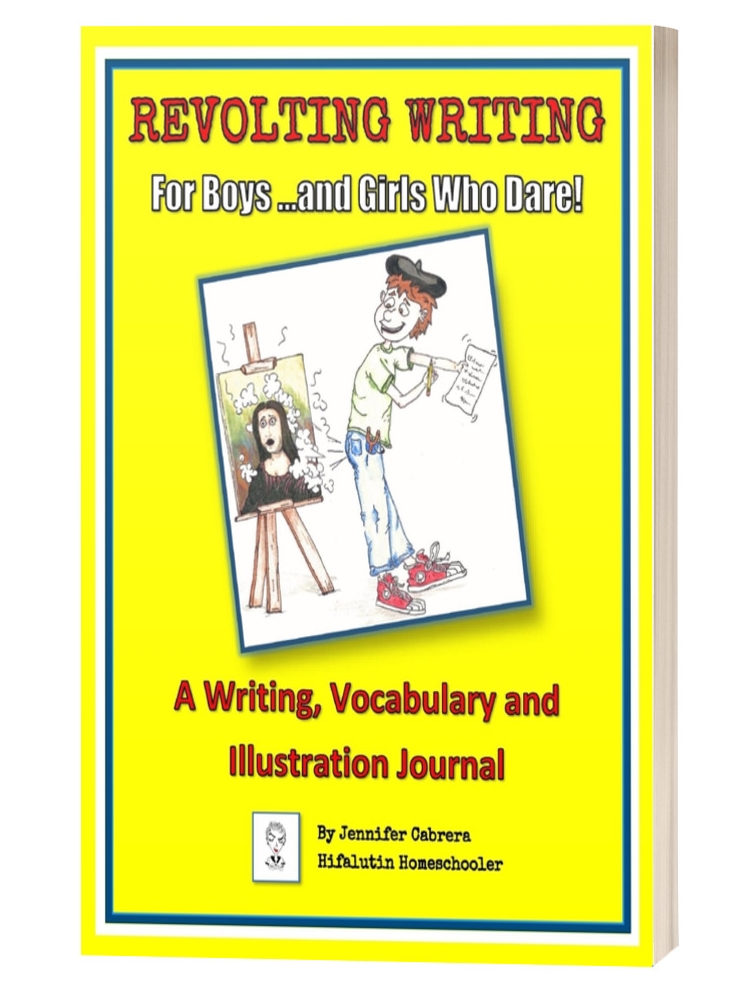 Revolting Writing© goes rogue and reaches reluctant writers on their level of interests. This 18 week journal program is chocked full of kid-thrilling topics and disgusting humor. (teacher's guide and answer key included)
Suggested age/grade level: 9-13 yrs. or grades 5th-8th. The vocabulary list in each lesson is meant to engage, excite, challenge and elicit laughter.
Each weekly lesson includes: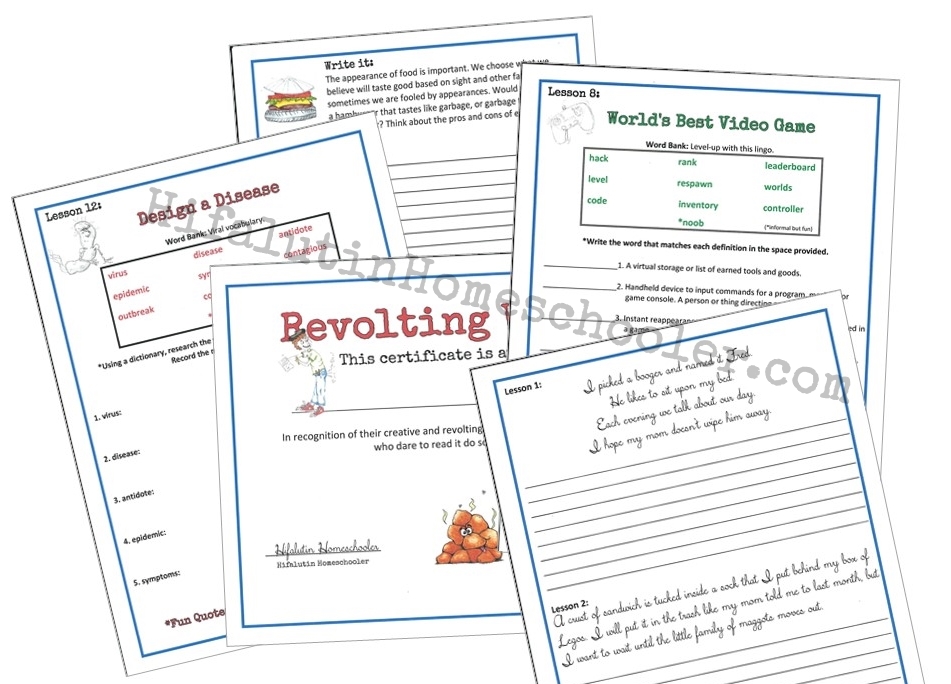 Revolting or rousing theme 
Related vocabulary words + fun slang terms defined
Humorous and informative vocabulary exercise 
Revolting or playful writing prompt discretely encouraging different types of essays 
An Illustration page to enhance creative expression 
Hilarious cursive handwriting copywork exercise  (Learn more here)